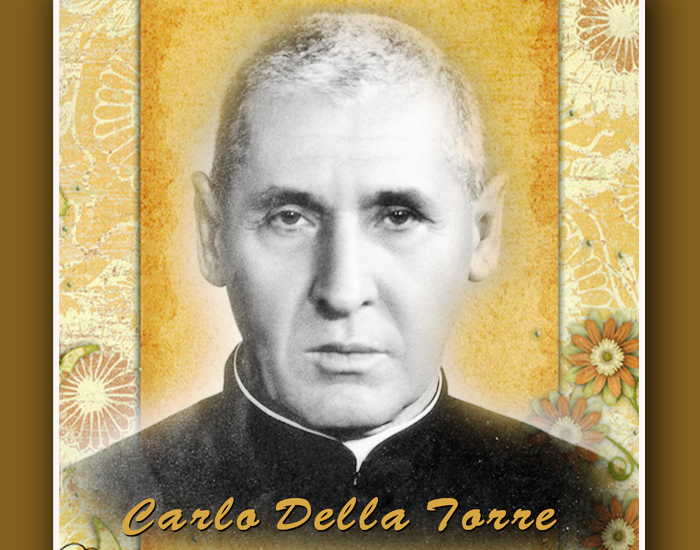 By This email address is being protected from spambots. You need JavaScript enabled to view it.
Postulator for the Causes of Saints
 Rome, Italy, 5 February 2016 - As you can see on the 2014 Salesian Sanctity Poster, the number of our Salesian 'Saints' is steadily growing. There are 9 Saints, 117 Blessed (majority martyrs), 12 Venerables and 28+ Servants of God - members of Salesian Family or related to the charismatic family of Don Bosco in some way. Hence the total number is 166 Salesian Saints, Blessed, Venerables and Servants of God. Probably very few of us know all of them name by name, story by story.
Salesian Postulator for the Causes of Saints, Fr. Pier Luigi Cameroni shares in his annual report some advancement for the following causes of beatification and canonization:
Servant of God, Bishop Octavio Ortiz Arrieta (first Peruvian SDB priest), 

Servant of God, Bishop Stefano Ferrando (missionary and founder of Missionary Sisters of MHC, India), 

Servant of God, Fr. Titus Zeman (Slovakia, martyr),

Servant of God, Francesco Convertini (missionary in Bengal region, India).
Next April 6-10, 2016 will be held in Rome-Salesianum a special Seminar for the promotion of Causes of Beatification and Canonization within the Salesian Family. Already more then100 participants from many SF groups are booked for this event, also five of them coming from EAO region (Japan, Thailand, Philippines, China and Vietnam).
2016 Jubilees of Salesian Family 'Saints'
 200 years
1816, June 5: Birthday of Venerable Dorotea Chopitea, Santiago (Chile)
125 years
1891, April 3: Died Venerable Dorotea Chopitea, Barcelona (Spain)

1891, April 5: Birthday of Blessed Laura Vicuna, Santiago (Chile)

1891, May 29: Birthday of Servant of God, Carlo Crespi Croci in Legnano (Milan-Italy) 
75 years
1941, June 26: Died as martyrs in Oswiecim (Auschwitz):
Fr. John Swierc, Fr. Ignacy Dobiasz, Fr. Franciszek Harazim and Fr. Kazimierz Wojciechowski 
1941, July 21: Died as martyr in Oswiecim (Auschwitz) Fr. Ignacy Antonowicz
50 years
1966, Dec 5: Declared Venerable Fr. Andrea Beltrami
25 years
1991, Dec 21: Declared Venerable Fr. Vincenzo Cimatti
Salesian 'Saints' within the EAO region
SAINTS 
St Mons. Louis Versiglia, bishop, martyr (1 October 2000 - canonization)

St Fr. Callixtus Caravario, priest, martyr (1 October 2000 – canonization)
VENERABLE
Fr. Vincent Cimatti, Salesian priest, The decree (1991 December 21)
SERVANTS OF GOD 
Fr. Carlo Della Torre, Salesian priest (Thailandia)

Fr. Andrea Majcen, Salesian priest (China – Vietnam - Slovenia)

Fr. Carlo Braga, Salesian priest (China – Philippines)
Large community of 'official' Salesian Saints is a strong encouragement on our life journey to be never tired of growth in our every-day holiness! In the BOSCO.LINK, there are some general materials about the Salesian Saints